GUI Download & Installation Instructions
This is the download and install instructions for the RBXWallet GUI.
Video Tutorial​
Important
As of April 2, 2023, 12,000 RBX is the minimum assurance requirement for validating.
Downloading​
Visit this Github Link to download the latest install files. Scroll to the bottom of the page and choose the appropriate file.

Windows​
Download the file named RBXWalletSetup-64.exe for windows 8, 10, & 11. For Windows 7, download RBXWalletSetup-Win7.exe
MacOS​
Download the file named RBX-OSX-Intel-Installer.dmg for Intel mac or RBX-OSX-ARM-Installer.dmg for ARM (M1/M2) Macs.
---
Installing​
Once downloaded (likely to your Downloads folder) you'll need to run the installer. The process is different between Windows and MacOS.
Windows​
Double click the installer file. If prompted with an Unknown Publisher window, click Yes or Continue. Note: this prompt varies depending on the version of your Windows. You may see a box that has a link reading More Info. If so, click that link to see a Run Anyway button.
If the installer doesn't launch at all, try right clicking on the icon and choose Run as administrator.
Follow the prompts by clicking Next followed by Install.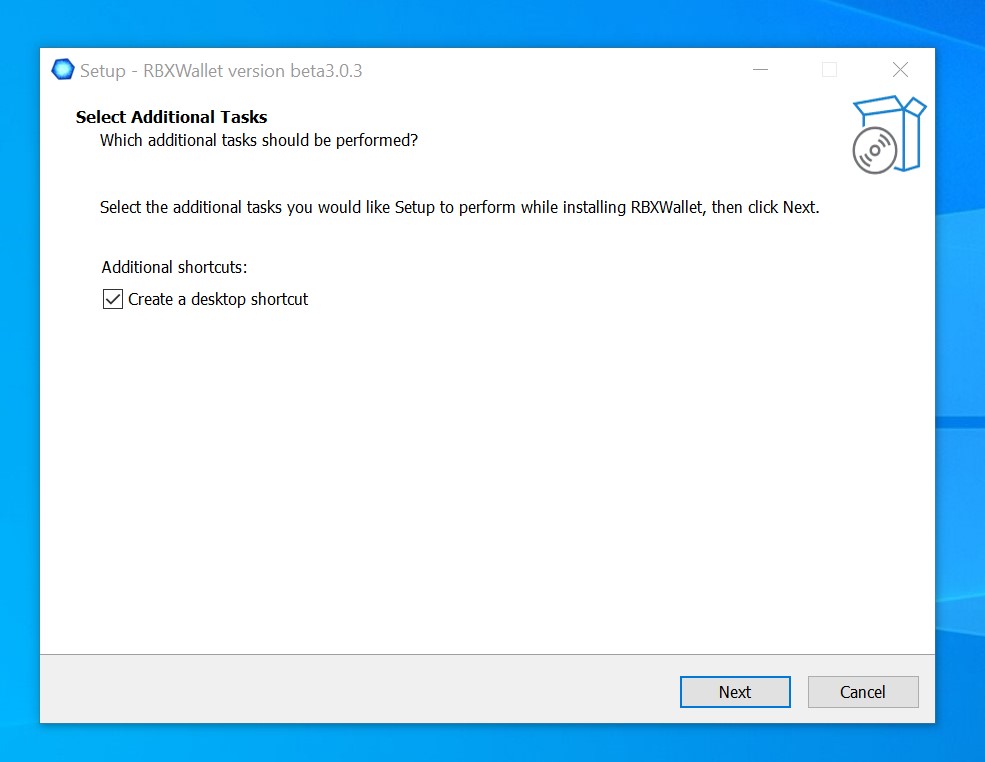 Once the progress bar finishes, you can click Finish to automatically run the wallet.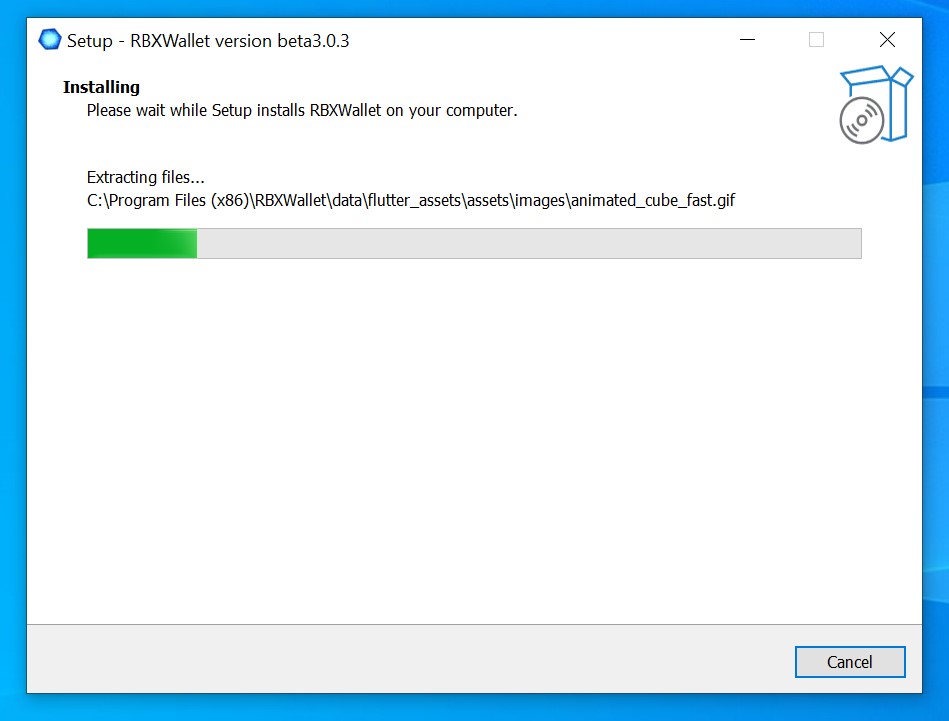 For subsequent launches of the wallet, you will find an icon on your desktop, start menu, and it can be ran from the installed location (C:\Program Files (x86)\RBXWallet\RBXWallet.exe).
If you are having trouble running it, try right clicking on the icon and choose Run as administrator.
Windows 11 Enterprise​
On some versions of windows, you may run into permission problems with the core CLI launching the API. To solve this issue you'll want to set both the GUI and the CLI to run as adminstrator:
Navigate to C:\Program Files (x87)\RBXWallet\

Right click on RBXWallet.exe and choose Properties

If you don't see RBXWallet.exe it's likely because you don't have extensions visible on your machine. Instead, just look for RBXWallet.

Go to the compatability tab and click Change settings for all users

Enable the checkbox for Run this program as administrator and click OK, and then OK again.

Navigate into the RBXCore folder and repeat the same step for ReserveBlockCore.exe

If you don't have hidden files enabled, you will see three files called ReserveBlockCore. You'll want to use the one that has the RBX cube icon.

Then launch the GUI as normal and everything should work as expected.
MacOS​
Double click the installer file which will open a window in the bottom left corner of your screen.

Drag the RBXWallet application into the Applications folder in the window.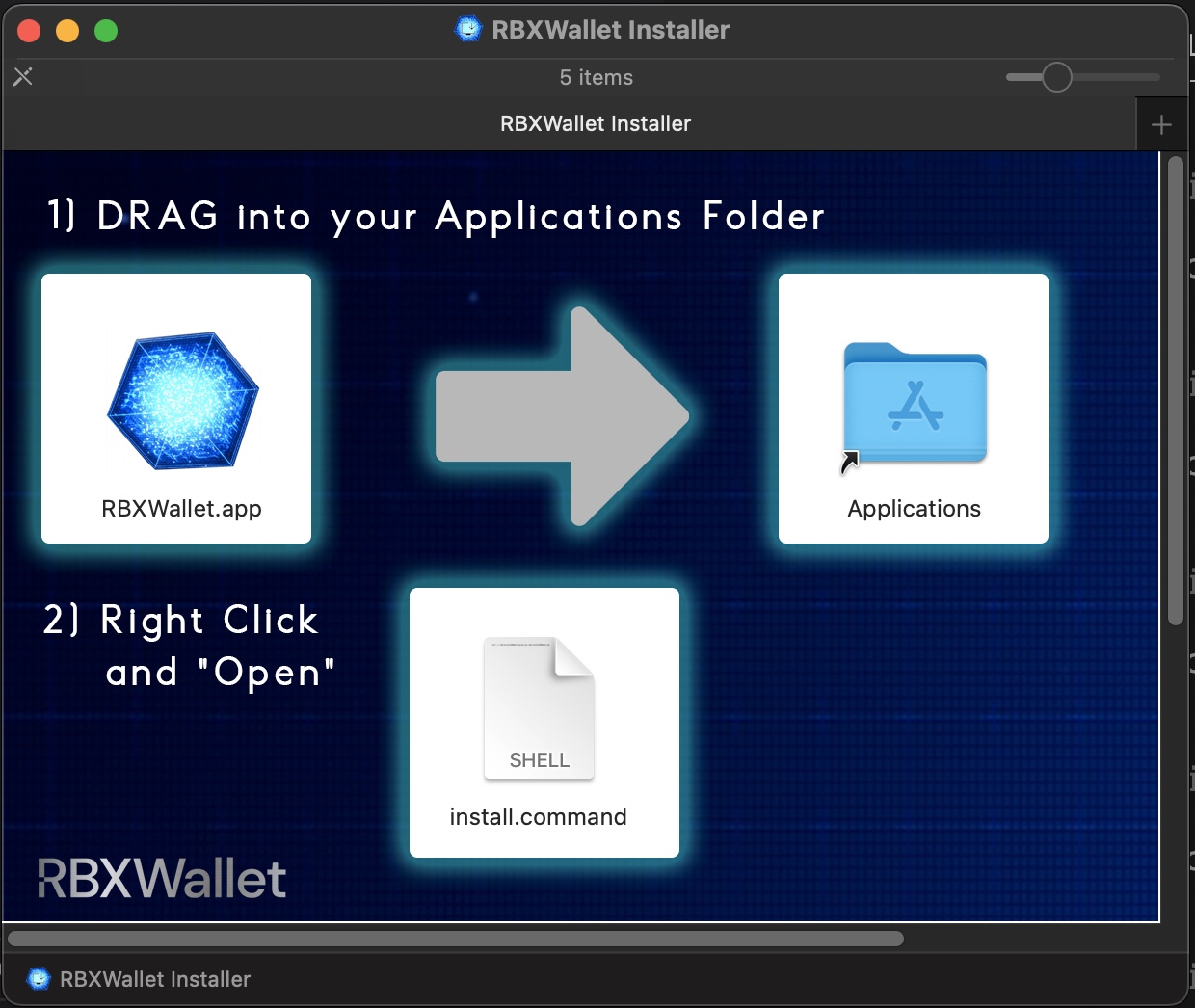 Right click on the Shell icon (install) and then click Open. This will launch the RBXWallet application.

For subsequent launches of the wallet, you can find it in your /Applications folder on your computer.